At the beginning of 2020, Dane undertook a major green capital investment programme by commissioning local firm Engenera to install solar panels on three of its buildings. It is expected the carbon savings will be around 25,000kg of CO2 per year.
The power generated by the photovoltaic panels will reduce the amount of electricity Dane needs to draw from the National Grid by an estimated 25%.
With the estimated PhotoVoltaic generation in a year expected to be in the region of 88,750kWh, this represent a return on investment within seven years.
The installation consists of -
Bay 4 East:
134 panels
Area of generation 221.86m2
Generating 36.85kWp
Bay 4 West:
138 panels
Area of generation 228.48m2
Generating 37.95kWp
Bay 7:
80 panels
Total generating area 132.45m2
Generating 22kWp
Front Offices
60 panels
Area of generation 99.34m2
Generating 16.5kWp
All installations are now up and running, generating 'green' power and we continue to closely monitor usage and ouput from the panels.
By the end of June 2020, the solar panels had generated 32,006 kWh since being installated, which is 35% of the electricity used by the business.
When the decision was made to install solar, it was estimated that we would generate about a quarter of our power usage, however to date, this figure is being exceeded regularly on a daily basis.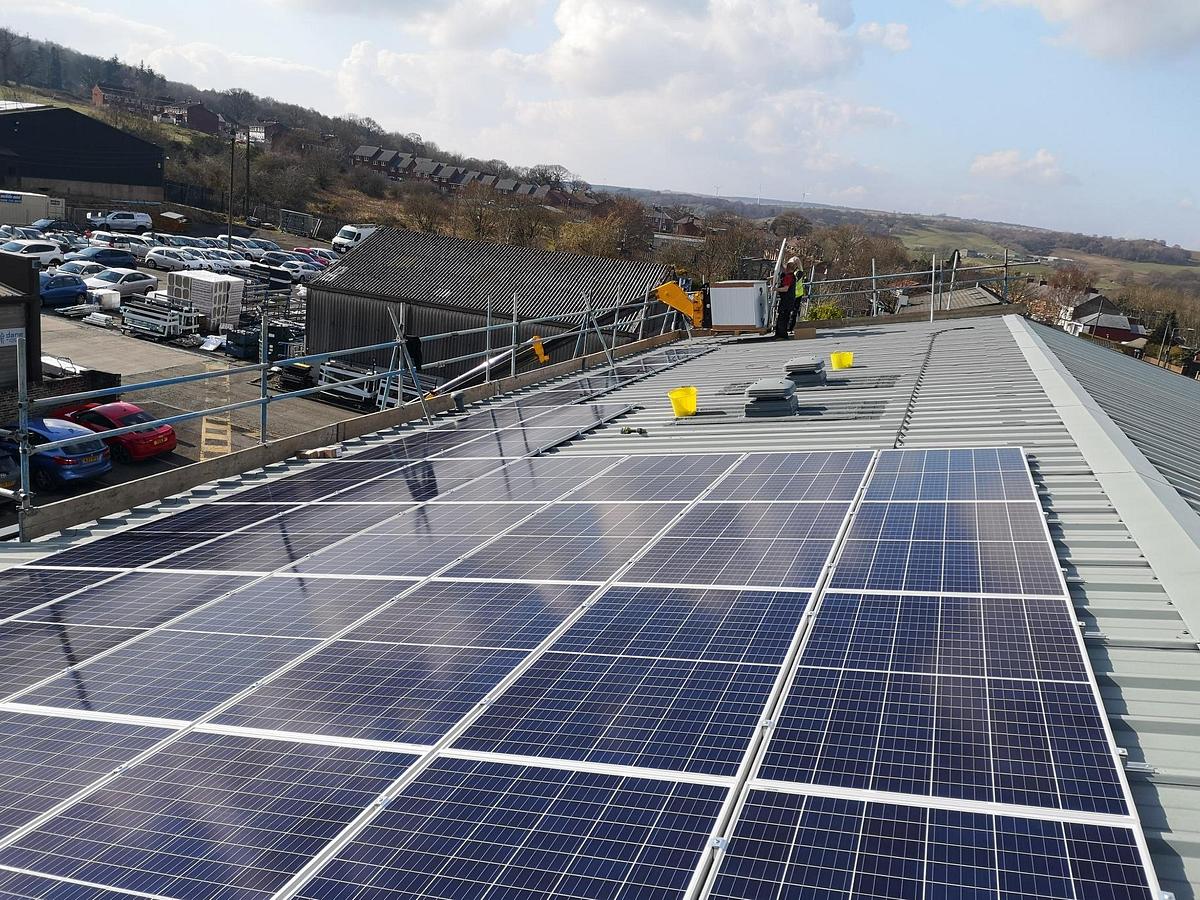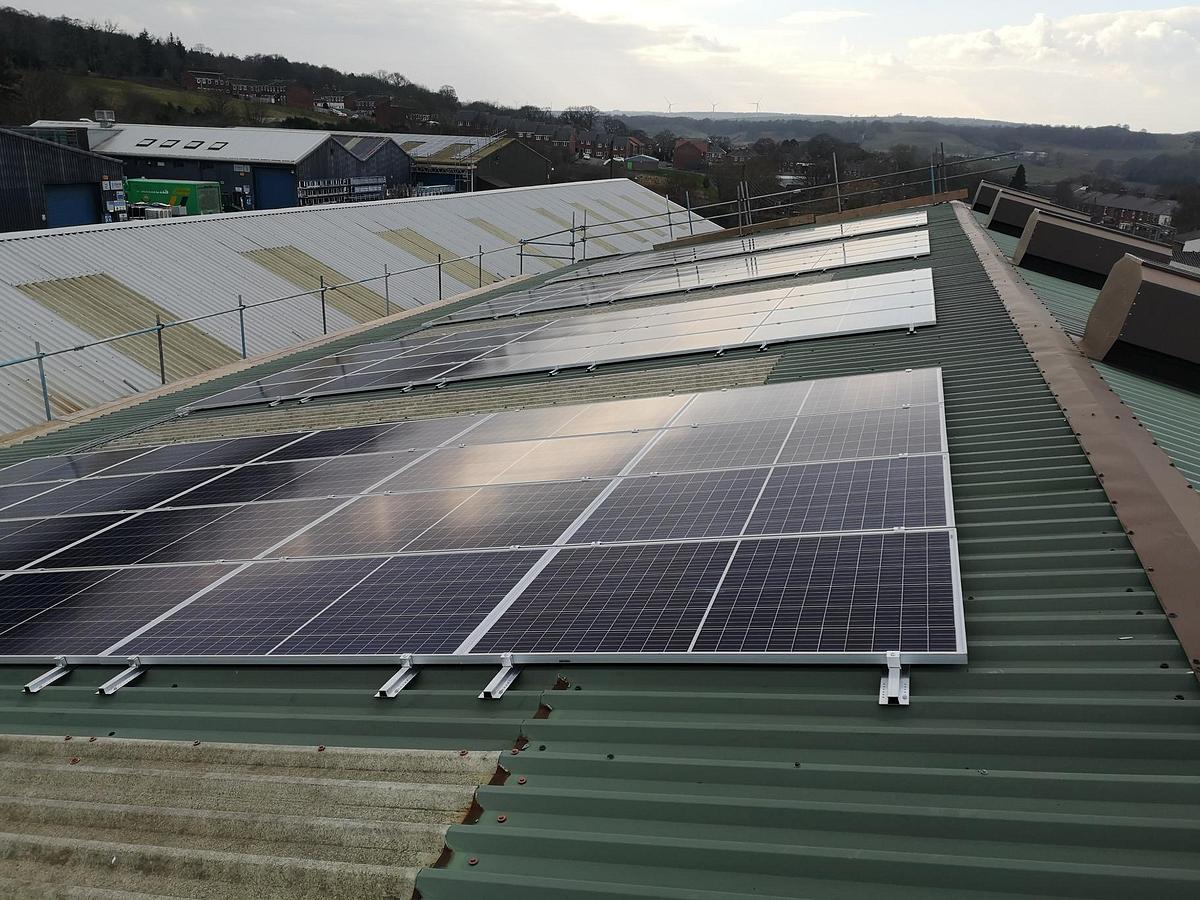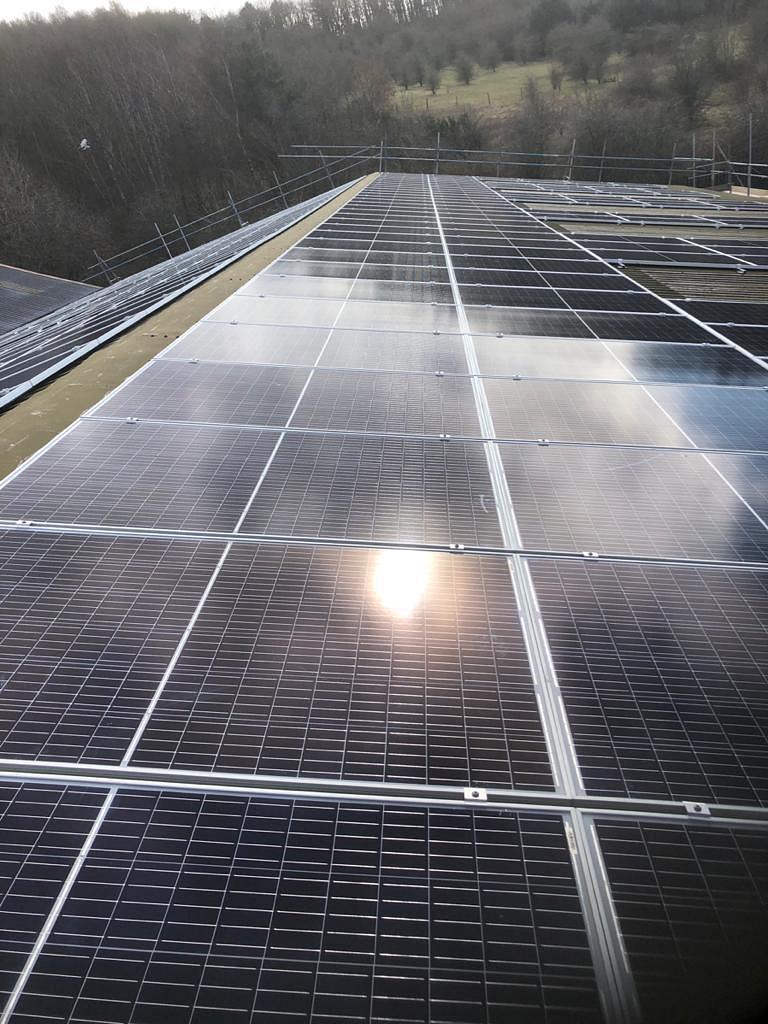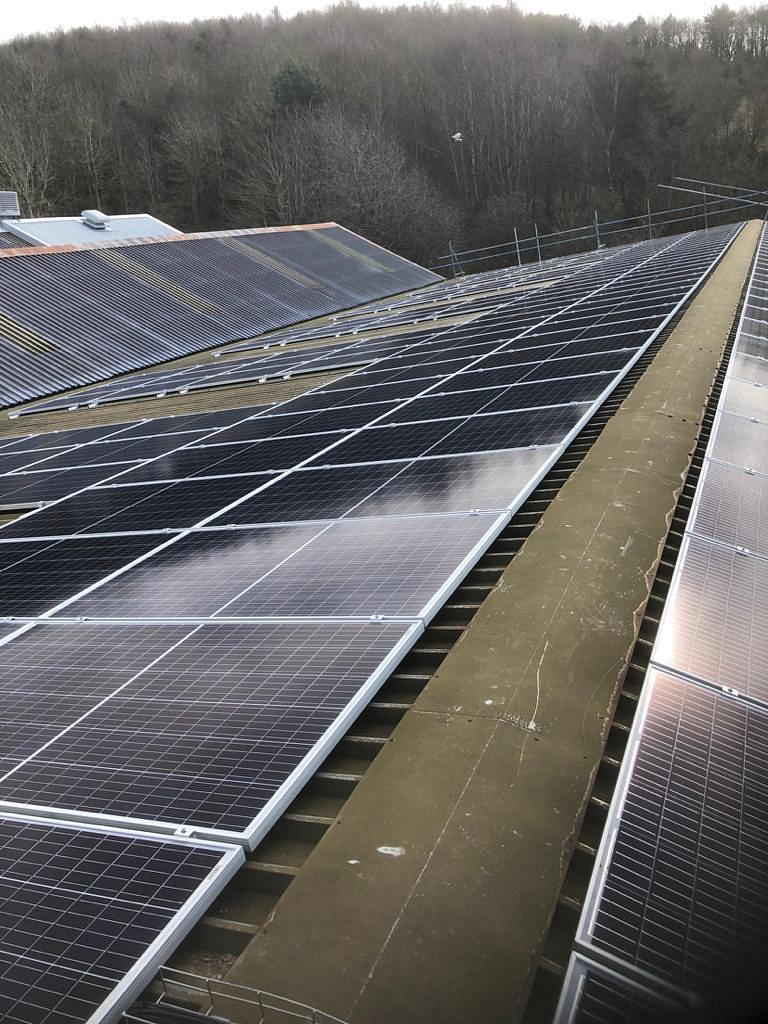 Continuing with the Company's policy to reduce our environmental footprint, early last year the Metalwork Bays 5,6&7, were all successfully converted to LED lighting.
This was partly financed by a grant from the Business Energy Efficiency Project (BEEP) who were very helpful and supportive throughout the application process.
The next phase in the process is to convert the lighting in Bays 1,2,3 & 4 to LED. We are already well advanced in working through the grant process with BEEP for this, and it is anticipated that work can proceed sometime in the autumn.