Case study
Case Study
50-60 Station Road, Cambridge was completed in the spring of 2019 providing 156,000 square feet of Grade A office space and is now fully let.
Dane involvement in the project began in 2015 following an invitation from Galliford Try to look at the design and costing of the façade works which combine Schuco FW60+ curtain wall integrated with cast GRC columns and spandrel beams. The original design intent for the façade was based on 600+ penetrations through the façade for brackets to support the precast concrete feature beams and columns, however, Dane completely rationalised this approach in collaboration with our supply partners, Telling Architectural with the introduction of lightweight GRC. This dramatically reduced the overall weight of not only the façade but the main superstructure as well, due to the imposed loadings around the perimeter becoming much lighter. The additional benefits of our proposals were significant savings in cost and installation duration.
The Curtain Wall gridwork installation included a series of insulated panels which sit behind the GRC. This enabled a weathertight line to be established early in the programme. See images below.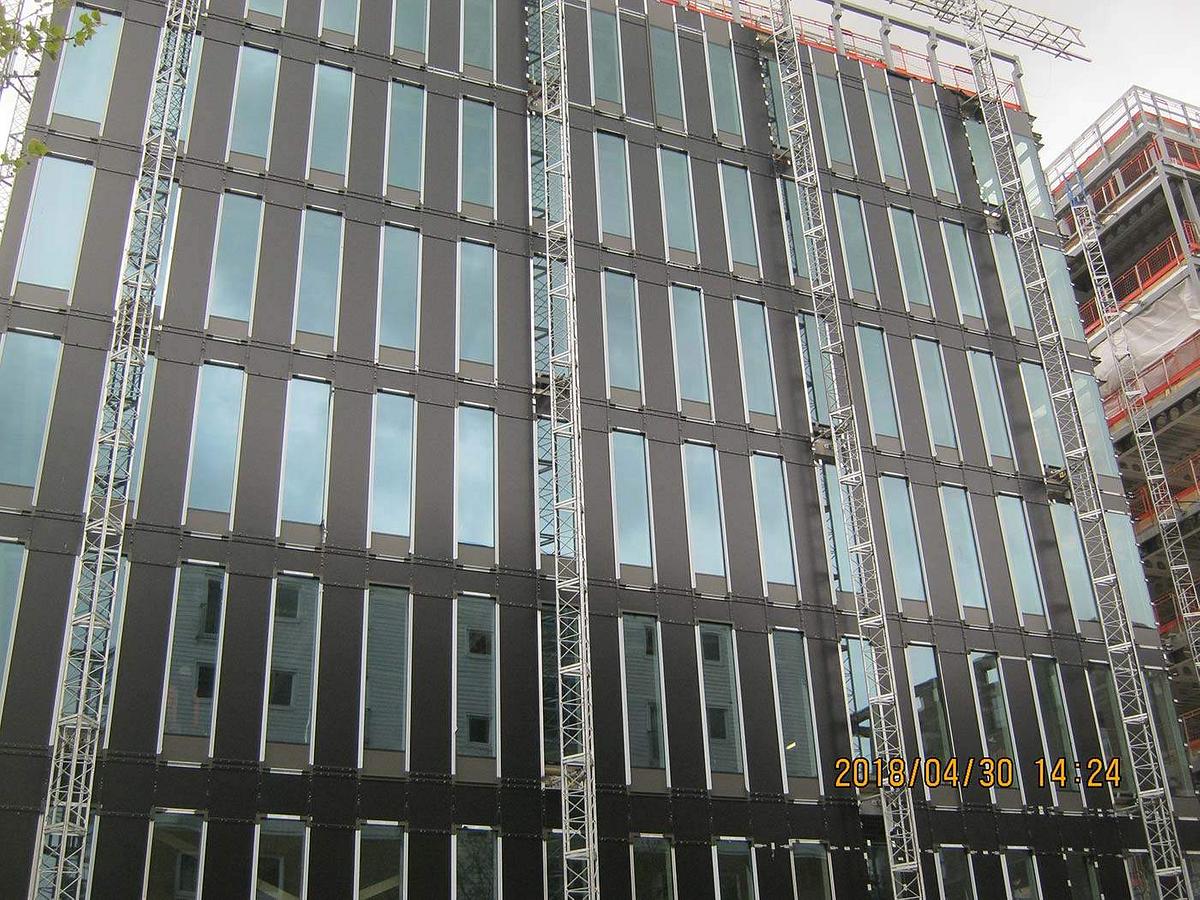 The GRC panels were subsequently fixed via a series of stainless steel brackets into the curtain wall grid which is reinforced at the connection locations.
Dane access strategy for the project was to surround the building with mast climber platforms which were specially adapted at the top to incorporate lifting beams. All double-glazed units as well as the GRC panels were hoisted via the lifting beams to their fixing locations. The top floor of the building has extended GRC columns to the main front elevation forming a roof parapet.